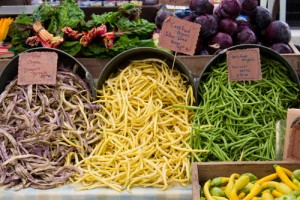 Seasoned Catering's commitment to support local agriculture is evidenced in our fresh and seasonal menus. Whenever possible we incorporate the current crops of our local farms to bring you farm to table dining that is interesting and delicious.
We are passionate about supporting our local farms and farmers, using eggs from Sport Hill Farm's wonderful chickens to greens, potatoes and tomatoes from Sherwood Farm, both in Easton, CT.
We frequent the farmer's markets to sample the harvest, see what's new and meet local entrepreneurs in the food community, such as a new baker, or chocolatier.
Here we have a few seasonal menus: