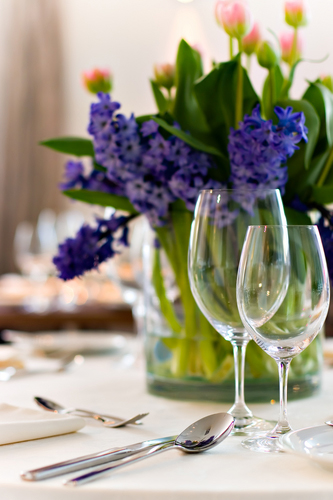 A glass of your favorite Chardonnay in hand, a tray of your favorite hors d'oeuvres at your elbow, your loved ones around you and suddenly it hits you, "I will remember this day for the rest of my life!" A day when the food is absolutely delicious, when everything is perfect: these shouldn't be just expectations, they should be guarantees.
We understand how much time and preparation go into planning a wedding and how important it is to work with someone you can trust.
With a depth of experience, Seasoned Catering takes pride in its reliability, maintaining effortless execution achieved through meticulous planning and careful cooperation among staff members.
Down to the last detail, we understand there is no price on presentation, and we aim to achieve a level of elegance worthy of the bride herself (a good standard to set, we think).
We want to work with you to design a menu that fits your budget, taste and preferences.
From food choices to the timing of the toasts, we can guide you through all your planning.
We're excited to bring you the flavors you love the most and to introduce you to new flavors you'll remember for years to come. Most of all we want to be remembered as part of your wonderful day, as part of the moment when everything was just right.
Here is a sample menu for viewing: